NurseRegistry Explains the Benefits of Seniors Living Independently
NurseRegistry, a nurse staffing agency in Palo Alto, CA, has explained how seniors can live independently and has provided some tips and resources in a new blog post. While seniors may be able to receive medical assistance when residing in a nursing home, many seniors would rather remain at home and receive care there. Independent living for seniors involves a housing arrangement that has been designed exclusively for the elderly, which means those who are aged 55 and over. Such independent living services for seniors may include general in-home care, memory care, assisted living, and more.
Melissa Fischer, LVN, CEO of NurseRegistry, says, "Seniors living independently at home can maintain their privacy and autonomy while still enjoying social activities and events. If your elderly loved one is opting for independent living and the freedom that accompanies that, we have provided some tips, suggestions, and resources that may be helpful in our newest article."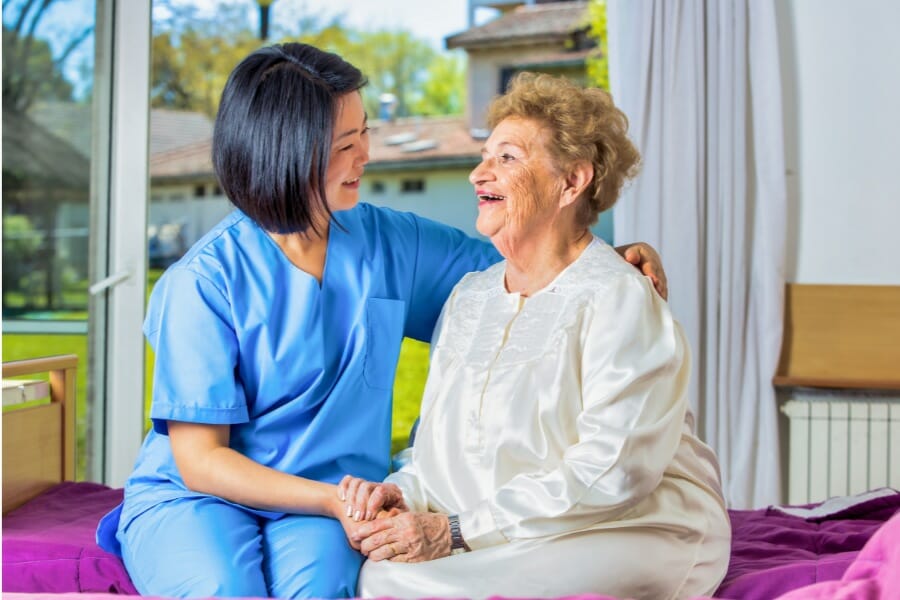 Independent living has become a popular choice for many seniors who are still able to moderately take care of themselves. This usually means the senior continues to reside in their present home and it could also mean moving to a variety of other types of housing, such as condos, apartments, and townhouses. These communities are usually located in urban or suburban areas to ensure that the seniors have easy access to local amenities, such as dining, shopping, and entertainment. This allows them to easily socialize with other seniors and take part in various kinds of activities, such as fitness classes, game nights, movie nights, and more. Socialization has been found in studies to help fight the isolation and loneliness, which is typical in seniors living alone.
There are three important benefits of seniors living independently. First of all, seniors who live independently typically have more control over their daily activities, which can result in healthier habits. They may still need to follow a home schedule but for the most part, they will have full control on what they eat, what hobbies and activities to do, when to exercise, and how to socialize. This autonomy may help seniors avoid health problems that often come with aging and allow them to keep a healthy lifestyle. More about this can be gleaned by checking out their blog post at: https://www.nurseregistry.com/blog/seniors-living-independently/.
Second, seniors have a better emotional well-being when they have control of their life and their daily activities. They are able to keep their social connections and can pursue their hobbies and interests. Their ability to maintain their autonomy and privacy provides them with enhanced self-esteem and overall happiness.
Third, the family of the seniors living independently can have peace of mind in the knowledge that their loved one is in good caring hands while also living an independent and fulfilling life. This is because the seniors may have a full-time private nurse or stay in an independent living community. While the elderly continue to pursue their normal daily living activities and their hobbies, health care providers will be there to help them with daily tasks, such as housekeeping, transportation, laundry, and more. When necessary, assistance can also be provided for medical care and medication management.
NurseRegistry is a nurse staffing agency in Palo Alto, CA, that offers the services of registered nurses (RNs) and licensed vocational nurses (LVNs) on a per diem basis to both private clients who require private duty nursing and local healthcare facilities that require assistance with coverage. With over 500 nurses, NurseRegistry can accommodate any senior or family that requires private duty nursing to enjoy an independent living situation.
Those who require in-home nursing for seniors can visit NurseRegistry's website or contact them through the telephone or by email.
###
For more information about NurseRegistry - Palo Alto, contact the company here:

NurseRegistry - Palo Alto
Katarina Livaskani
(650) 462-1001
marketing@nurseregistry.com
125 University Ave Suite 260, Palo Alto, CA 94301