Meet Positives.Com Is Promoting Getting Tested For An STD By Ordering An At Home Test Kit
Meet Positives, the country's #1 STD dating website, is educating its users about the several different kinds of at-home STD test kits that are currently available for purchase.
The spokesperson for Meet Positives, Tommy Marks, talks about the insistence on procuring an at-home STD test kit by MeetPositives.com, by saying, "An at-home test kit is the most convenient way to check whether you have contracted an STI. If you have met a new long-term sexual partner or multiple casual sexual partners, now is the time to make sure that you are not infected. Many STIs have a long incubation time and it can be a while before severe symptoms start showing up. Even if you have the slightest uncertainty, do not hesitate. At-home test kits are both discreet as well as easy to use. If you have any qualms about getting tested by a medical provider, the test kit is a great way to overcome that hurdle. However, at-home test kits are not useful to detect all STIs. Some STIs require in-person appointments and the expertise of a trained medical professional to be properly diagnosed. You can cover as many bases as possible with an at-home test kit and then visit your nearest doctor if the need arises. If you happen to contract an STI and are looking for a like-minded community that understands what you are going through, we urge you to join Meet Positives. It is the best place to discuss your affliction with others who are going through the same struggle. You can even find partners here who will give you a real shot at finding true love. Head over to our website and register today. It's free to join."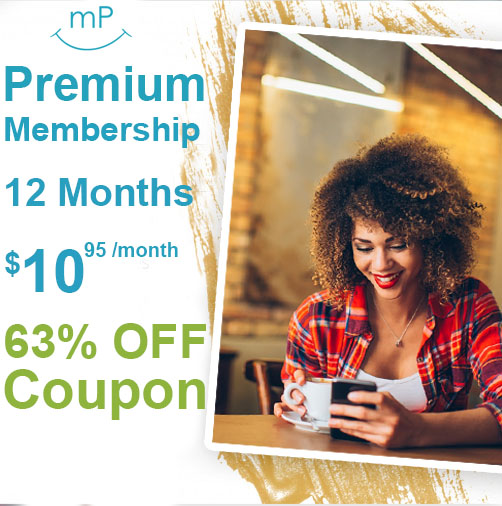 The HPV home test helps users find out if they have HPV, a sexually transmitted virus that leads to chronic infections and warts. A Hepatitis C home test will lead to early detection and better management of Hepatitis C, a disease that spreads through the exchange of bodily fluids, affects the liver, and is a leading cause of liver cancer. The HIV home test enables early detection of the virus which prevents the advancing of HIV to AIDS, which is more difficult to manage. Testing is the only way to know if one has contracted HIV because the infection has no symptoms in its early stages.
A Chlamydia home test should be made a part of one's routine as the disease rarely shows any symptoms and can cause serious health problems if left untreated. Those who are at risk of infection from Trichomoniasis, a parasitic infection that rarely shows symptoms, can use a Trichomoniasis home test to get tested regularly. A Syphilis home test can help detect the corresponding virus which can cause fever, rashes, and sores. Finally, an at-home Genital Herpes test can help individuals find out whether they have contracted the Herpes Simplex Virus-2.
Tommy Marks talks about the process of getting tested at home by saying, "First of all, if you are worried about the accuracy, don't fret. Home test kits are highly accurate with a sensitivity of 98% to 99% and a specificity of 95% to 98%. The home testing process is also straightforward. Once you place the order, you will have your test kit within a short period, between 1 and 5 business days depending on where you are. The test kits, depending on the STD you are testing for, will either be a urine collection kit, vaginal swab, or a pin-prick blood sample collection kit. Once you are done, you just need to send the sample to the lab using a prepaid postage box included in the package. Within about 5 business days, you will receive an email informing you that you can view your test results online."
Readers looking for a connection with a real person who understands their STD-positive status and sympathizes with their affliction can log on to MeetPositives.com to meet thousands of eligible singles across the United States.
###
For more information about Meetpositives.com, contact the company here:

Meetpositives.com
Michael Task
(855) 747-2031
support@meetpositives.com
Meet positive singles today!