Introducing Gosanko Chocolate - Locals' Favorite Chocolate Store in Washington
November 16, 2022 at 17:28
Auburn, Washington: Gosanko Chocolate is a family-owned and operated company that has been the premier leader in unique, fresh, and mouth-watering chocolates since 1987. The company has expanded into gourmet confections, including Truffles, Caramels, Molded Chocolates, and even dog treats for everyone's beloved furry friends. The wide selections of chocolate flavors, fillings, and coatings provide customers with an unforgettable, delicious experience.
Given that chocolates usually have an instantaneous mood-lifting effect on people, it's not surprising that global cocoa production has increased during the last stressful years. In the 2021-22 crop year, the production reached around 5 million tons. This means that 16 billion kilos of chocolate is consumed by the 7.7 million people living on Earth, with each person enjoying approximately 2 kilos of chocolate every year.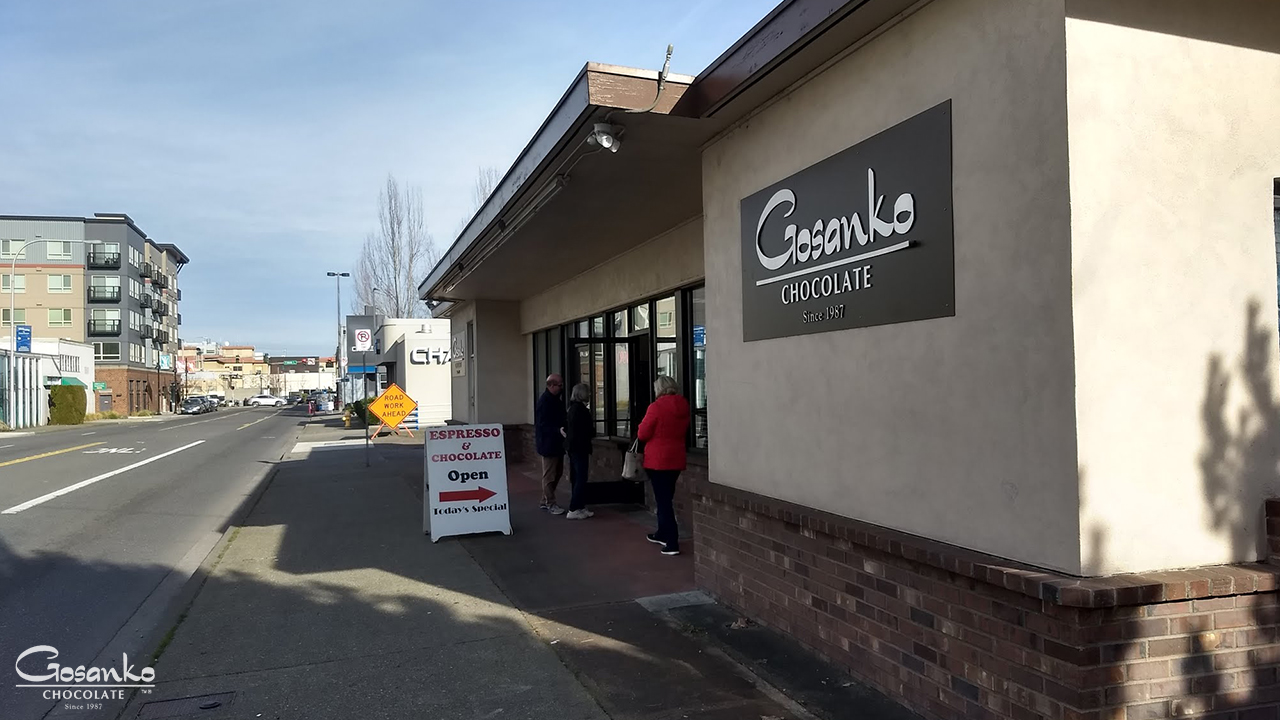 Gosanko Chocolate is a confectionery company serving Seattle, Silverdale, Auburn and all nearby regions. It has been the leading provider of fine chocolates in the area for over 30 years. Owned by the top Chocolatier Ronnie Roberts and his wife, Gosanko Chocolate quickly became a reputable chocolate brand due to the couple's extensive experience in the chocolate-making industry.
The Gosanko chocolates are made from carefully selected cocoa beans, which stand out for their exclusive flavors. The team of chocolatiers customizes blends and formulas to deliver a premium and personalized chocolate experience for customers. Their chocolates are handmade in small batches to ensure the highest quality and freshness.
Locals love Gosanko for its truffles and caramels, which come in boxes of six or more pieces. Their menu has recently expanded to include a wide variety of molded chocolate items, including dog bones dipped in vanilla. These tasty dog bone treats come in small and medium sizes, making all dogs' tails wag.
Gosanko Chocolate is considered one of the top chocolatiers in the State of Washington. They have received numerous awards and recognitions, a testament to their commitment to quality and customer satisfaction. With all these accomplishments, it is no surprise that so many people are going crazy over Gosanko chocolates.
About Gosanko Chocolate:
Gosanko Chocolate is a family-owned and operated business specializing in gourmet chocolate treats since 1987. Their chocolate selection features a wide variety of flavors, fillings, and coatings, providing customers with an unforgettable experience. For more information, visit their website at https://gosankochocolate.com.
###
For more information about Gosanko Chocolate, contact the company here:

Gosanko Chocolate
Manager
(253) 333-7567
info@gosankochocolate.com
116 A St SE
Auburn
Washington
98002