Insurance Covered CPAP Explains What Is Auto CPAP Therapy
November 15, 2022 at 16:35
Insurance Covered CPAP, a MedSource LLC company, has recently released a blog post titled, "What is Auto-CPAP Therapy?" This article is for those who already know about continuous positive airway pressure (CPAP) machines and have come across the term Auto-CPAP therapy. Auto-CPAP is short for automatic positive airway pressure, which is one of the three primary types of positive airway pressure or PAP therapy. The three types are the CPAP, Auto-CPAP, and the bilevel or variable positive airway pressure (Bi-PAP).
All PAP therapies depend on a machine that is connected by a tube to a mask and this mask is worn by the patient while sleeping to ensure that the airways are open. Auto-CPAP is different from the standard CPAP machine, which provides a continuous level of air pressure. The Auto-CPAP machine automatically adjusts to the breathing needs of the patient. The breathing needs of a person can change throughout the night, depending on the stage of sleep the person is in.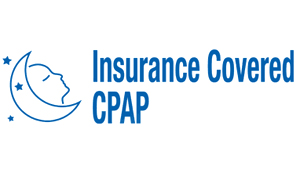 The Auto-CPAP machine will continuously measure how much resistance there is in the person's breathing. The machine will either increase or decrease the pressure depending on what is required. Typically, it will increase the pressure if the person is snoring or when it detects a flow restriction. Various factors can affect the amount of pressure needed to ensure that the person's airways are open. These include: the anatomy of the airway; the stage of sleep; the body position while sleeping; the presence of nasal congestion due to cold or allergies; and the use of muscle relaxants or alcohol.
In summary, the Auto-CPAP machine will only deliver pressure when it is required. Thus, the Auto-CPAP machine can be beneficial for patients who are unable to sleep with the conventional CPAP machine.
Obstrucive sleep apnea (OSA) is a potentially life-threatening condition that occurs while person is asleep, resulting into a decrease in the amount of oxygen that gets to the lungs of the person. Estimates indicate that around one in 15 people suffer from OSA and 80 percent of those who have it are undiagnosed. If the condition is left untreated, it can result into potentially life-threatening health problems, such as stroke and heart problems.
For those who have OSA and want to get a CPAP machine, Insurance Covered CPAP can help. A spokesperson for Insurance Covered CPAP says, "You can check if your insurance policy covers a CPAP machine and supplies. You will just need to fill out our Qualify Through Insurance form. We will be contacting your insurance company and then submit all of the required documents on your behalf. Once your insurance company approves it, we will deliver your CPAP machine, mask, and supplies directly to your current address."
Insurance Covered CPAP makes available CPAP machines from some of the most reliable and leading CPAP machine manufacturers, including Philips Respironics, Fisher & Paykel, ResMed, 3B Medical, and Resvent. Some of the CPAP machines they offer are the: AirSense 10 CPAP machine from ResMed; Luna II CPAP machine from 3B Medical; AirSense 10 Autoset with HumidAir and ClimateLineAir Tube from ResMed; DreamStation 2 Auto CPAP machine from Philips Respironics; Luna II Auto CPAP machine from 3B Medical; Resvent iBreeze Auto CPAP machine from Resvent; Luna Bi-PAP machine from 3B Medical; and AirCurve 10 VAuto with HumidAir and ClimateLineAir from ResMed.
MedSource LLC, the parent company of Insurance Covered CPAP, was founded with the key goal of helping patients obtain high quality medical products and services to enable them to get better health care results and increase the quality of their life. They are able to this by offering the best quality services and support, a broad range of expertise, and the best possible health care for patients. In particular, they are facilitating the process for patients in having the home medical products and services that they need with the help of insurance.
People who need to know more about the services provided by Insurance Covered CPAP can check out their website at insurancecoveredcpap.com or contact them through the telephone.
###
For more information about Insurance Covered CPAP, contact the company here:

Insurance Covered CPAP
888-510-5100
3002 Gill Street
Bloomington, IL 61704