Discovering the Importance of Fire Restoration Services: Cougar Restoration Inc Offers Compassionate Assistance to Portland Residents
Portland, 2023 - A fire in one's home can be an immensely devastating experience, leaving families feeling overwhelmed and emotionally distraught. While safety and well-being are the top priorities in such situations, losing cherished possessions and heirlooms can add to the distress. Understanding the sentimentality attached to personal belongings, Cougar Restoration Inc steps forward to assist Portland residents in their fire damage restoration process.
"Beyond the devastation caused by a fire, it's the irreplaceable memories and sentimental value of certain items that truly weigh on the minds of those affected. Cougar Restoration Inc empathizes with its customers and their loss, with a primary focus on salvaging and restoring items that hold special significance," says Brian Thomsen, the owner of Cougar Restoration Inc.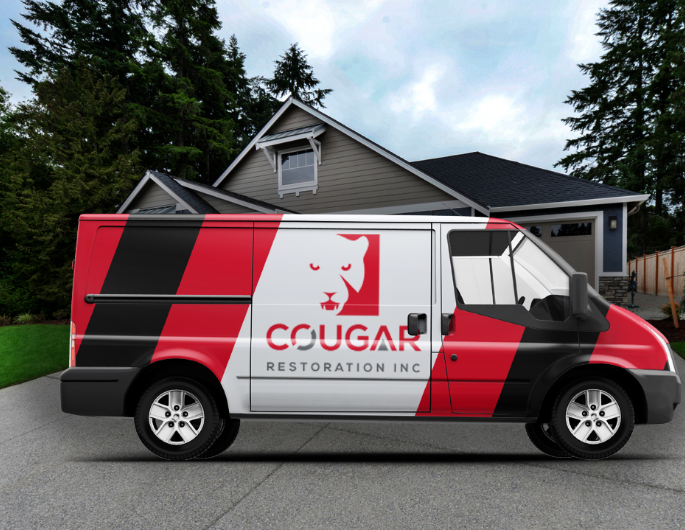 Cougar Restoration Inc boasts an expert team that employs effective cleaning techniques to restore items like pictures, books, art, and other cherished possessions. These items are carefully cleaned offsite while the company addresses the structural cleaning, demolition, and replacement at the fire-damaged property. The restored items are then returned to the homeowners, allowing them to cherish these memories for years.
"We understand that not everything can be salvaged after a fire, but we promise to do everything within our capabilities and the parameters set by insurance companies to save what is possible. Our experienced cleaning crews work diligently to achieve the best results for our customers," adds Brian Thomsen.
Navigating the fire restoration process can be overwhelming, especially after experiencing such a traumatic event. Cougar Restoration Inc provides its clients with comprehensive support and guidance, walking them through the restoration journey and maintaining close communication with insurance companies.
The importance of fire restoration services in Portland cannot be overstated, as fires can strike unexpectedly, causing significant property damage and emotional distress. Access to a reliable fire restoration service like Cougar Restoration Inc can be crucial during such challenging times. The key reasons why people in Portland need to know about fire restoration services are:
Timely Response: In the aftermath of a fire, every minute counts. Fire restoration professionals can swiftly respond to the emergency, mitigating further damage and beginning the restoration process promptly.
Expertise and Experience: Fire restoration requires specialized knowledge, skills, and equipment. Cougar Restoration Inc, as a professional restoration company, possesses the knowledge and experience to handle the intricacies of fire damage, ensuring a thorough and efficient restoration.
Property Preservation: The sentimental value attached to personal belongings is well understood by fire restoration experts. They work diligently to salvage and restore items that hold emotional significance, helping homeowners retain cherished memories and possessions.
Structural Integrity: Fires can compromise a property's integrity, making it unsafe to inhabit. Cougar Restoration Inc conducts thorough assessments and implements necessary repairs to ensure the safety and stability of the building. Insurance Coordination: Dealing with insurance claims can be complex and time-consuming. Cougar Restoration Inc, as a reputable restoration service, works directly with insurance companies, easing the burden on homeowners and ensuring a smoother claims process.
Comprehensive Restoration: Fire damage goes beyond visible soot and smoke residue. Cougar Restoration Inc's professionals can address hidden damage, including water damage from firefighting efforts, to ensure complete property restoration.
Emotional Support: Going through a fire can be traumatic for homeowners and their families. Cougar Restoration Inc restores the property and provides compassionate support during the restoration process, helping individuals cope with the emotional aftermath. Cost-Effective Solutions: Attempting DIY fire restoration may lead to further damage and higher costs in the long run. Engaging a professional service like Cougar Restoration Inc can save homeowners money by efficiently restoring the property and preventing potential future issues.
In summary, being informed about fire restoration services in Portland is essential to ensure that homeowners can access the necessary support and expertise during a fire-related disaster. Cougar Restoration Inc's commitment to customer satisfaction and dedication to restoring both properties and cherished memories makes them a reliable partner in the recovery journey after a fire incident.
About Cougar Restoration Inc: Cougar Restoration Inc is a family-owned business founded by Brian Thomsen and established in 2021. Based in Sherwood, Oregon, the company takes immense pride in its team of dedicated professionals, including Wayne, Elliot, and Brian, who have been with the company since its inception. The company's commitment to providing top-notch restoration services and compassionate customer care has earned it a reputable industry position.
For media inquiries or more information about Cougar Restoration Inc's services, please visit cougarrestoration.com or contact:
Cougar Restoration
Brian Thomsen - Owner
Phone: (503) 349-5538
Email: brian@cougarrestoration.com
###
For more information about Cougar Restoration, contact the company here:

Cougar Restoration
Brian
(503)349-5538
brian@cougarrestoration.com
16285 SW 85th Ave, Tigard, OR 97224, United States