Dating Website For Positive Singles Highlights Member Experience
US based Meetpositives.com is encouraging the STD positive community to look up the stories shared by their members. While a dating website designed specifically for positive individuals may seem unusual, the platform is pleased to share that they are seeing a surge of interest across various demographics. Further, those who have already joined the website's ranks are keen to share their experience, and excerpts of this are publicly available on Meetpositives.com
Many of these stories will sound familiar to those who have either just received their diagnosis or have been living with the infection for some time. As one member says, "My initial diagnosis for HSV2 virus was 10 years ago. At first, I thought it was acne as this is what it looked like. After a period of less than a week, there was a cluster of lesions around my genital area, and this became frightening for me. I called my family doctor and got an appointment. I cannot forget this day because as I was standing there, he examined my groin and said 'this looks like herpes.' My heart sank, and I started feeling like I was losing my breath."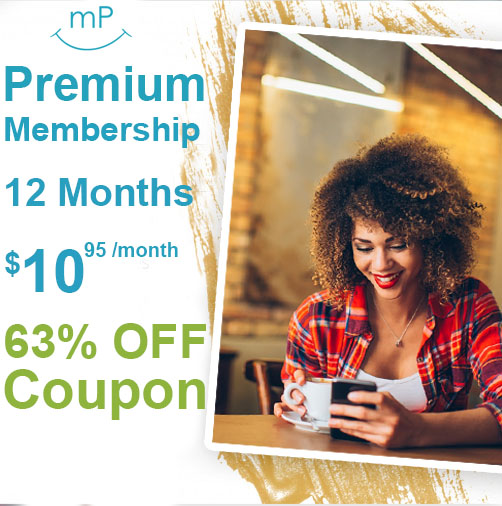 This is a common reaction to such news, according to Meetpositives.com, and it is not unusual for people to panic, especially as they may be under the impression that their life has just taken a drastic turn for the worse. However, this is far from true, and a positive individual can find both personal happiness and a fulfilling relationship if they give themselves a chance.
The member continues, "What I did not understand is how the doctor was calm, and he had just spoken the worst words I have ever heard in my life. He said that he had seen similar cases, and they most turned out to be herpes, and that herpes was just a minor distraction. I said I could not understand because I was married, and our marriage was a faithful union. He said he had heard a lot of similar stories and explained that though I was faithful, it was not a guarantee that my partner was. The test came out positive and I now faced the difficult part of letting my wife know, but I had time because she was out of town."
Later, the member says, "It's been ten years now. I am divorced, I accepted my fate and surprisingly, the happier I got, the less frequent the outbreaks got. Herpes might be a bad infection to get but living happily is possible. Keep in mind that it is an infection which can be well managed and treated." See more here: Meet Positives- Member Stories.
Meetpositives.com says that many people have similar stories, and the means by which a person contracts an STD is usually not a pleasant experience. However, anyone who finds themselves in this situation should also remember that this point in their lives is far from the end of their own story, and how they approach the following years will play a massive role in their outcome.
For one, advancements in modern medicine mean that most conditions can be controlled, if not cured outright. Similarly, the right preparations can lower the risk of transmission by a wide margin, so there is little to stop a person from enjoying an intimate relationship with another. The biggest obstacle today may in fact be the stigma people have to deal with, rather than the infection itself.
Fortunately, this is not a problem on Meetpositives.com. Originally built as a dating website for positive individuals, it now also serves as a swiftly growing community of like-minded people who all understand what it means to live with an STD. As such, those who sign up today have the benefit of an extended support network made up of people who have faced the same challenges they have. Naturally, they are also welcome to make use of Meetpositives.com's robust dating tools, which are designed to make matches based on factors that indicate the relationship has the highest chance of succeeding in the long term.
Meetpositives.com invites all interested parties to register today. It's free to join.
###
For more information about Meetpositives.com, contact the company here:

Meetpositives.com
Michael Task
(855) 747-2031
support@meetpositives.com
Meet positive singles today!